Become your own supplier
Oil filters
Brake pads
Brake cleaner
Headlight restorer
Tools
Floor dry
Hub bearings
Car protection products
Air filters
Rotors
Chemicals
Glass cleaner
Shop supplies
Hose clamps
Car wash products
Oil stabilizer
Drain plugs
Fasteners
Batteries
TPMS sensors
Fuel injection cleaner
Washer solvent
Technician gloves
Lighting
Degreaser
Exchange equipment
Abrasive pads
Body shop supplies
AGM batteries
Oil
Intake cleaner
Alignment products
Hand sanitizer
Fuses
Tire cleaner
Shop equipment
Grinding discs
Mini bulbs
Belts
Lubricants
Power steering fluid
Tire repair
Hand cleaner
Tensioners
Bug remover
Battery cables
Absorbent pads
Steering covers
Wipers
Antifreeze
Brake fluid
Valve stems
Floor cleaner
Detailing products
Halogen bulbs
Floor covers
Cabin filters


ANOTHER VERTICAL:
 Capture More Margins Internally

Learn More



CONTROL SPENDING:
 Lower Reconditioning and Other Costs

Learn More



DIVERSIFICATION:
 New Revenue & Profit Streams

Learn More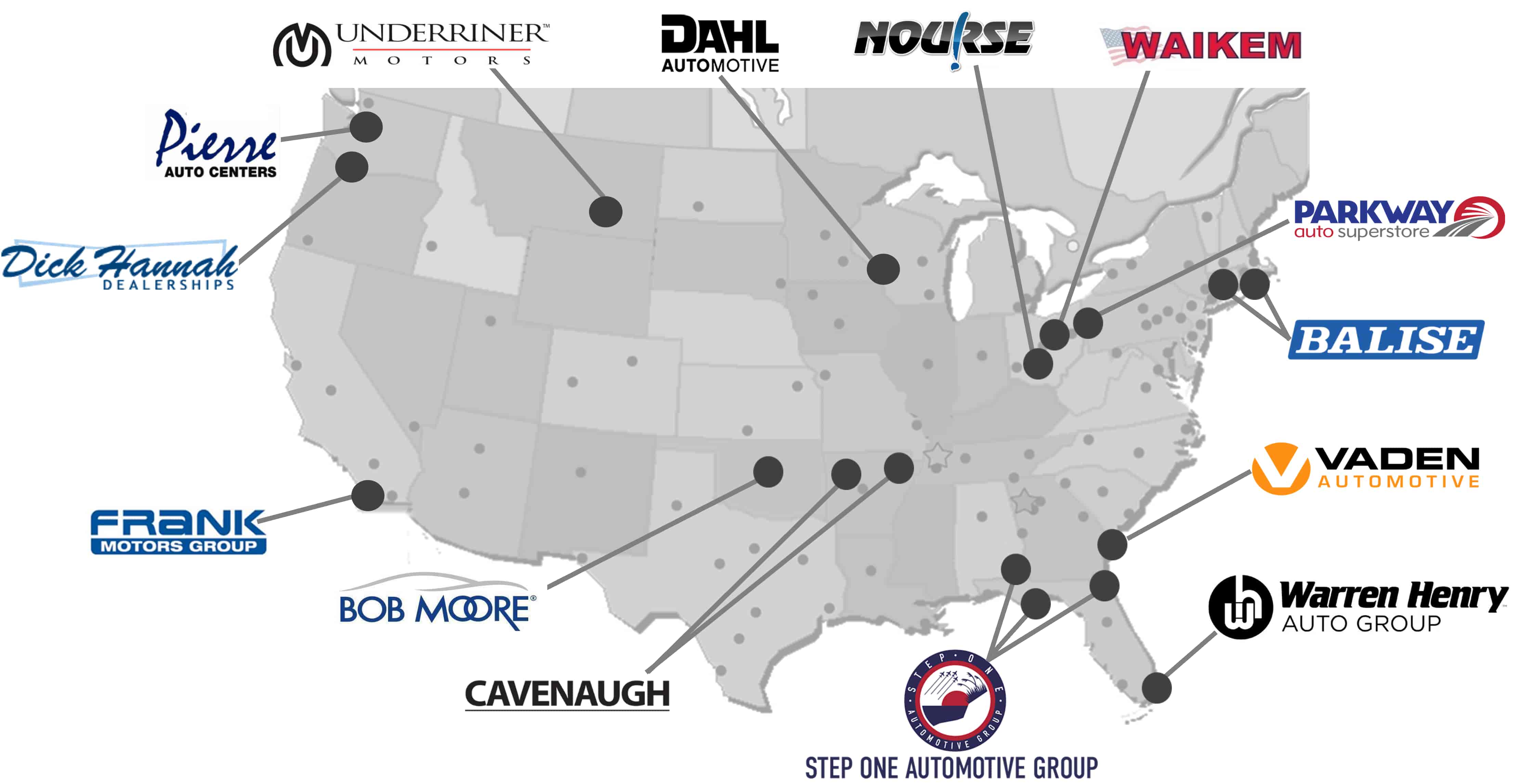 These car dealerships made the decision to supply themselves and diversify their revenue by integrating a Mighty wholesale distribution business.
If you talk to Gary Schuler, Corporate Director‐Fixed Operations at Dick Hannah Dealerships, he will tell you, "Adding a Mighty division has increased our productivity and our income stream. Mighty is a superior company staffed with professional people." Watch Gary's Testimonial
Get in touch with us to learn more about how adding a Mighty Auto Parts franchise to your company portfolio can benefit your organization.
Check out this 60-second video on the benefits of adding a Mighty Franchise.