The Mighty Way
What Makes Us Mighty?
There appears to be an endless number of automotive franchise and business ownership opportunities out there. So, what is it that makes Mighty exceptional?
Well, it's true that we offer a proven business model in the stable, multi-billion-dollar automotive industry.
And, yes, our combination of quality products, inventory management expertise, superior personal service, and competitive pricing gives us a unique advantage in the marketplace.
Hands-On Approach With Every Franchise Partner. Learn About Training
We're also proud that throughout our 58 year history, we have been formally recognized as one of the best franchise systems out there.
And, our customers love the fact that Mighty products are not sold in retail stores. They are available exclusively through professional repair and service facilities.
However, what truly sets us apart is the way we do business – The Mighty Way.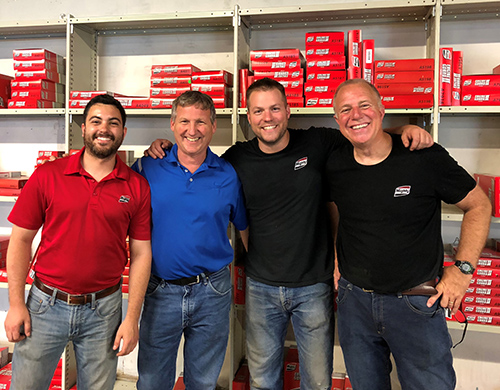 The Mighty Way represents the spirit of our company: positive energy, unwavering values, and absolute commitment to the success of our franchise partners. We are dedicated to arming our Mighty franchise partners with effective, profitable programs, the highest quality products, top-notch training, and all the tools and support they need to be successful.
Now that you know what makes us Mighty, are you ready to discover how Mighty was made?
Learn more about our history.
Join The

Automotive Industry

Is a Mighty Auto Parts franchise the business opportunity you've been looking for?

Expand

Your Business

Let Mighty Auto Parts add value to your current automotive business.