The Mighty Auto Parts Franchise Business Model
A Unique Approach in the Automotive Industry
By introducing a wholesale-only, service-oriented approach to fill the needs of our customers, Mighty created a unique niche in the marketplace.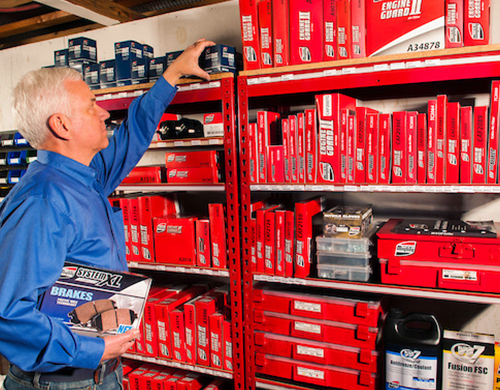 At Mighty, we are:
Wholesale vs. retail
Maintenance vs. repair
Inventory stocking vs. quick delivery / "hot shot"
Anticipating customers' needs vs. responding to them
When most people think of buying automotive products, they imagine a retail storefront that also delivers parts to service shops on demand. Mighty is different. The way we do business is different. We are 100% wholesale and specialize in anticipating needs rather than responding to them.
Contact Us to learn more about our wholesale auto parts franchise and how it can benefit you.
Join The

Automotive Industry

Is a Mighty Auto Parts franchise the business opportunity you've been looking for?

Expand

Your Business

Let Mighty Auto Parts add value to your current automotive business.

How Our Business Model Benefits You
We are inventory management and training experts in the preventive maintenance space. In other words, we help our customers stock the correct level of inventory for anticipated demand and provide extensive training so that they can turn vehicles faster, maximize service opportunities, and make more money. And when our customers make more money, our Mighty Auto Parts franchise partners make more money.
For you, our wholesale business model means wholesale hours, typically Monday – Friday, weekly, or bi-weekly deliveries to customers, lower facilities costs, lower inventory investment with higher turns, and fewer employees to manage. We create and continuously improve our product programs, distribution systems, and selling tools to promote our business model.
If you compare Mighty to other automotive options, we are confident you will find that our ownership opportunity exceeds expectations.
Learn more about how our products play a big role in the role we play in the industry.