U.S. Hot Markets*
Tampa

Los Angeles

Sacramento

Lexington

Boston

Cincinnati

Chicago

Central California
Our licensed distributors enjoy being the exclusive supplier of Mighty-branded products to a protected territory. Territories are awarded based on the total number of vehicles registered by county. Typically, a licensed territory has between 500,000 and 2.5 million registered vehicles.
*Many states have open territories still available for licensing. Please complete the Request Info Form and indicate your area of interest.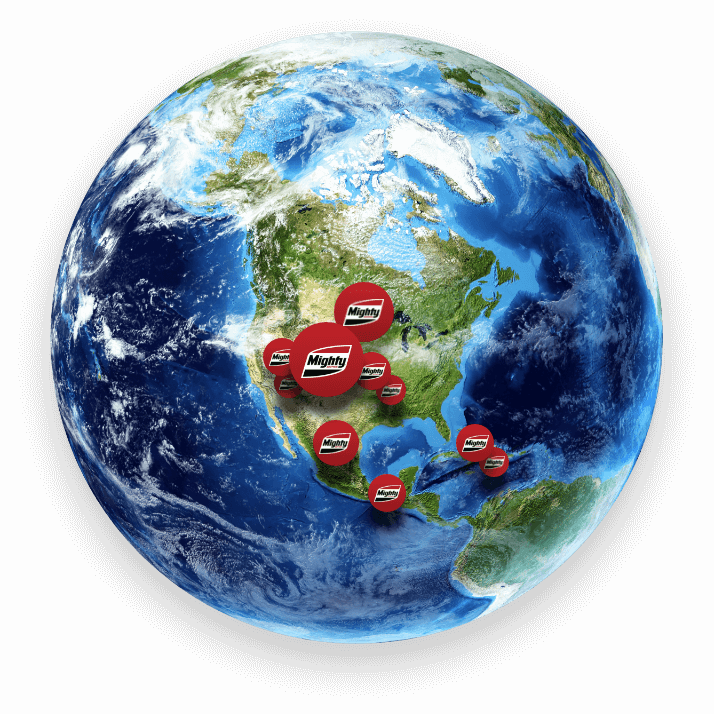 International Expansion
Canada

Central America

South America
Mighty currently has distribution partners in Canada, Guatemala, Mexico, and the Middle East. At this time, we are considering additional expansion in the areas listed above. Candidates will most likely include existing automotive-related companies who are interested in Mighty's unique distribution model as a strategic growth strategy.