Our Values
Keys to Our Success
As a franchisor, Mighty Distributing System, is on a mission to ensure the success of our franchises by providing the very best product programs, training, and support. Our franchise system is thriving because we always stay true to our values
Commitment to Integrity & Quality
Integrity and quality are the underpinnings of our brand and business. We're honest in our business relationships and understand the integral role of excellence in long-term success.
Positive Customer Service
Our success depends on the success of our franchises and every one of our Home Office staff knows that our franchise "customers" are always priority one. Ours is a glass-half-full mentality and we are committed to rapid, proactive, and comprehensive responses.
Respect for the Individual
We respect everyone, everywhere. We treat all people fairly, respectfully, politely, and without prejudice. All are welcome at Mighty, and we do our part to make the world a little bit better by extending a helping hand to those less fortunate.
Focus on Growth
We are committed to supporting growth at every level of our business. We help our franchises and distributor partners advance in the marketplace by providing the right sales and product programs, training, technology, communication, and motivation.
Reward for Performance
We believe that recognition leads to happier and more productive employees and franchisees. We measure and reward performance because it matters. Our Franchise and Sales Awards, incentive programs, and Summit Club are just a few examples of formal recognition.
These five values serve as the foundation to build strong business relationships and continually expand our product offering, operational support, and sales and marketing efforts to keep up with a changing industry and our clients' evolving needs.
If you are seeking a franchisor that is fully devoted to supporting its franchises well past the initial signing, start a conversation with the Mighty team today. We have partnered with entrepreneurs from various industries as well as owners of auto dealerships, tire services, quick lubes, and more. We look forward to learning about you!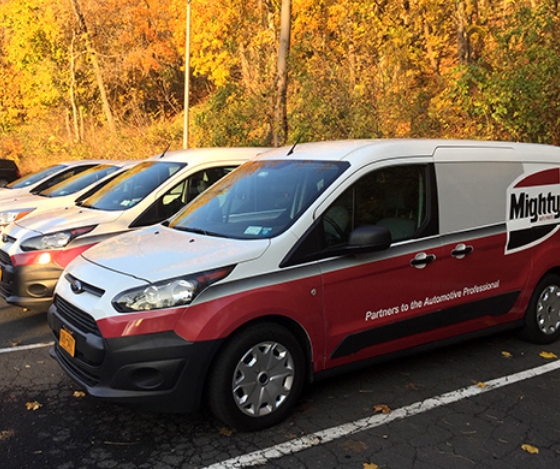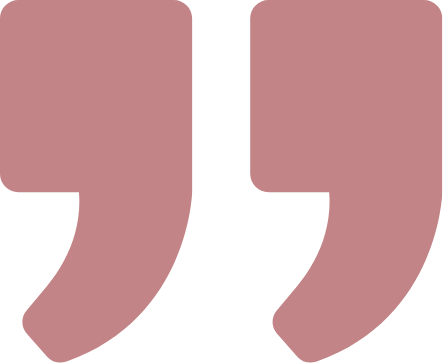 Hear From Our
My parents established one of the very first Mighty franchises. Not only does Mighty provide us with great product programs, but more importantly, they provide tremendous support. This partnership, based on the core values of honesty and integrity, has enabled us to build a multi-million dollar business that employs 27 people and services hundreds of automotive businesses in three states. After four and a half decades of operating as a Mighty Franchise, our family would say this partnership has been a real privilege.

Shannon Lemons Olla, LA

The home office really looks into the future of the industry making sure they have their eyes on that so we as franchisees don't fall behind. There's things that we don't see as of yet that are coming and I'm confident that Mighty will be in the right game and the right product lines when the time is right. Mighty  has a program that is designed to help us grow the business, be profitable and be more efficient. This way were able to educate our customers properly and they're willing to spend money on the products.

Scott Accardi, Entrepreneur Business Owner Hudson Valley, NY

Owning a Mighty franchise makes a lot of sense for Dick Hannah dealerships. Supplying ourselves allows us to capture the margins on items used for reconditioning as well as disposable gloves, shop supplies and more.

Shawn Perov, Dick Hannah Dealerships Vancouver, WA

Mighty helps us capture a bigger share of the 'Customer Pay' service business. By providing more service menu options to our customers with older vehicles, we have been able to grow our service business across all makes and models, boost our customer retention numbers, and enhance our fixed cost absorption. In addition, Mighty's products and inventory management services help us lower our own used car reconditioning costs and substantially reduce the cycle time of our entire reconditioning process.

Jeb Balise, Balise Auto Group Springfield, MA

To be able to access the training and resources that Mighty has for our managers and lube technicians is amazing.

Ted Neilson, Jiffy Lube Salt Lake City, UT

What I like most about our franchise is the flexibility. It is very easy to set the hours that work for you, your family and your customers. I am a 2nd generation Mighty franchisee, and my parents are still involved because they love it. Mighty is a really wonderful organization – it's like a family. They truly care about you and your business.

Michael Harrington, Entrepreneur Business Owner Petersburg, MI

Hough Petroleum is a 4th generation gasoline and lubricants distributor. We added a Mighty Auto Parts division in order to enhance the product offering for our customers. Now, we can deliver every product and parts they may need. Essentially, we have become a one-stop shop, which makes us a much more valuable supplier.

Greg Hough, Hough Petroleum Ewing, NJ

My partners and I have been in franchising for decades, and I would say, emphatically, that we have never had the degree of support from other franchises that we have had from Mighty. They have been cooperative, proactive, and a hands-on partner throughout the entire experience – not just during the initiation phase, but also on an ongoing, day-in, day-out basis.

Steve Sanner, Jiffy Lube of Indiana Indianapolis, IN

Our Mighty operation supports our core business and makes us better. From a pure financial aspect, our Mighty franchise has been a success and we expect profitability to grow. However, where we have seen the biggest positive impact is through the many intangible benefits that Mighty brings to the table.

Mike Holmes, Virginia Tire Fairfax, VA

Having a Mighty division is beneficial to our company on many levels. One way is that it allows us to keep a lot of profits in-house. It also allows us to be consistent throughout our retail service centers. We are able to provide consistency in brand, product quality, inventory, pricing, and staff training. What I would say to other retail tire operators is - add Mighty to your list of things to do.

Sally Thomas, Thomas Tire & Automotive Asheboro, NC

In addition to helping us be more profitable, our Mighty business has helped our entire organization in so many ways. It's impossible to quantify the benefits, but they are certainly significant. We love Mighty!

Randall S. Simpson, WLR (Wash-Lube-Repair) Automotive Group Fredrick, MD

We started this business in August 2010 and we've been growing ever since. Mighty provides you the opportunity of being an entrepreneur which gives you the agility to manage your own time!

Hector Ruiz El Paso, TX