Sales & Technology
Mighty Takes the Lead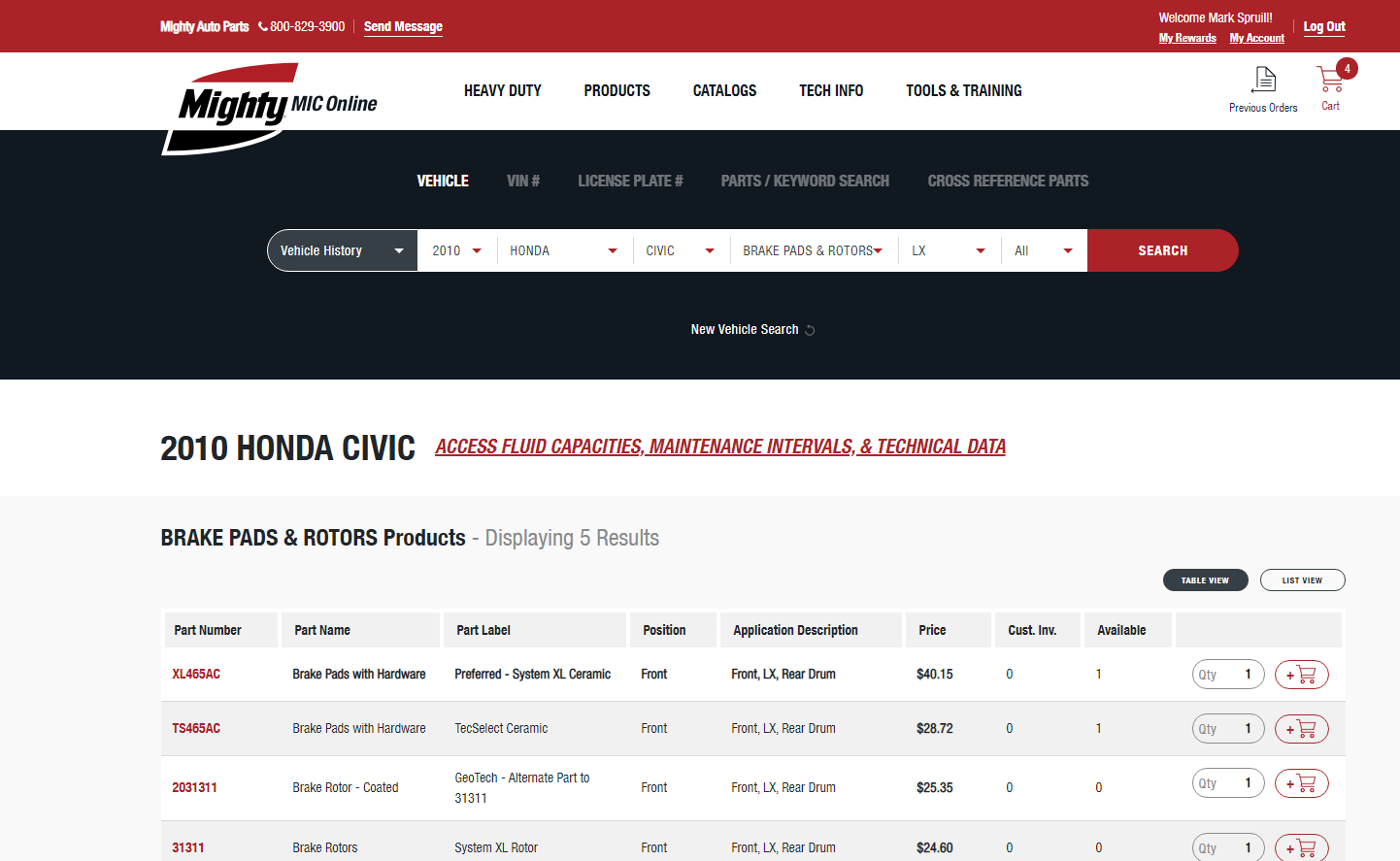 At Mighty Auto Parts, we don't leave you to navigate growth by yourself. Our Sales and Marketing Departments continually develop methods that help Mighty franchise partners grow their businesses, while our Information Systems Department and vendor partners provide a scalable technology platform that assists our franchise partners in running their locations efficiently and productively. We work collaboratively with our franchise partners to understand what their individual locations need in order to function at maximum potential.
Sales Support
We assist our partners with:
National advertising
Marketing programs/brand-building
Point-of-sale materials and displays
Pricing guidelines and strategies
Regional and national account development
Business counseling
Customer changeover support
Incentives programs such as our technician VISA Rewards, product specials, and consumer rebates
Mighty doesn't just give you a few tools and expect you to flourish, we take the time to get to know you and understand your market-specific needs. This way, we can provide ideas and make recommendations to help you establish increased sales and efficiency. We truly care about your success.

Income

Build wealth with our proven
business model.

Stable Industry

Average U.S. vehicle age is 12+
years - all requiring preventative
maintenance.

Balanced Lifestyle

Mighty's wholesale-only model
provides more freedom, more
flexibility.

The Mighty Brand

Mighty has been a trusted name
since 1963 and recognized as one
of the best franchise
opportunities.

In order to maximize the efficiency and performance of our franchise locations, Mighty provides advanced technology to manage key functions. As we enable our Mighty franchise partners to spend less time on administrative tasks, we allow for increased productivity overall.
Our PC-based system at franchise locations includes:
Electronic sales reporting
Customer information files
Inventory management based on vehicle registrations by county/zip code
Accounts receivable management
Interface with salespersons' PDAs
Our operating system for salespersons' PDAs includes:
Order creation and wireless transmittal
Customer data storage
In addition, Mighty Auto Parts maintains a Franchisee Portal, enabling salespeople, managers, and Mighty franchise partners to access a variety of resources. This includes best practices, sales tools, success stories, marketing materials, and more.
Contact us to learn more about we can help you achieve your personal and professional goals. Take the next steps today.