Franchise Business Review (FBR) sends out voluntary surveys to more than 25,000 franchisees each year from more than 300 top franchise brands. The survey asked 33 questions to assess the satisfaction of each franchise owner. Everything from leadership support, training and growth opportunities, and the franchise company's "core values" are evaluated using this advanced survey.
Once the surveys are completed and returned, Franchise Business Review uses the data to determine which franchise companies are doing the most for their franchise owners. We are more than thrilled and very proud to say that Mighty Auto Parts has earned a spot on the 2020 list for the third year in a row.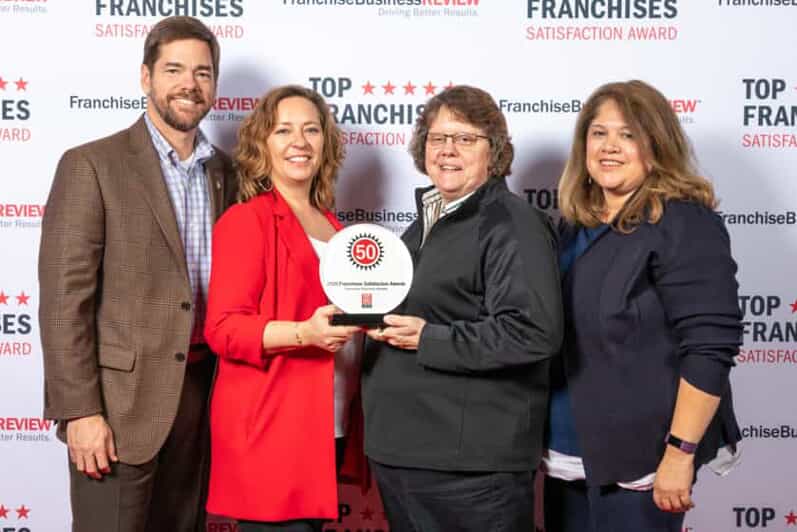 Mighty Auto Parts is one of the country's top auto parts franchises, and we are proud to partner with our growing system of 100 entrepreneurs and automotive businesses. We are dedicated to providing timely and relevant training and support to help them succeed in an industry they love. We are thrilled to hear that our franchises think we are providing them the support they need.
The Mighty Auto Parts Difference
For more than 50 years, Mighty franchised distributors across the U.S., have been supporting their automotive service provider customers by being a full-service supply partner and business consultant. Our wholesale model allows our franchise partners – including entrepreneurs, auto service provider groups, car dealership groups, and auto-related wholesale distributors - to provide top quality preventive maintenance products and in-demand inventory management services to customers in an exclusive territory.
To learn more about Franchise Business Review and its top franchises to buy in 2020 listing, click here. If you are looking to start a business or expand your current automotive business, please take a moment to view the steps it takes to become part of the Mighty Auto Parts family.